Most trees have the ability to live for a very very long time. There could easily be a tree near you right now that has lived for centuries, and survived revolutions, wars, and harsh winters. Whilst global warming, deforestation, and industrialization pose a massive threat to the planet and the incredible nature within it, many trees have stood the test of time, continue to stand the test of time, and are still growing stronger today. 
In this article, we look to examine 7 trees that are considered to be among the world's oldest. Depending on where you are in the world, you might be lucky enough to have seen some of these in person. If you haven't, then maybe this list can become a bucket list! 
The List 
The Great Basin Bristletoe Pine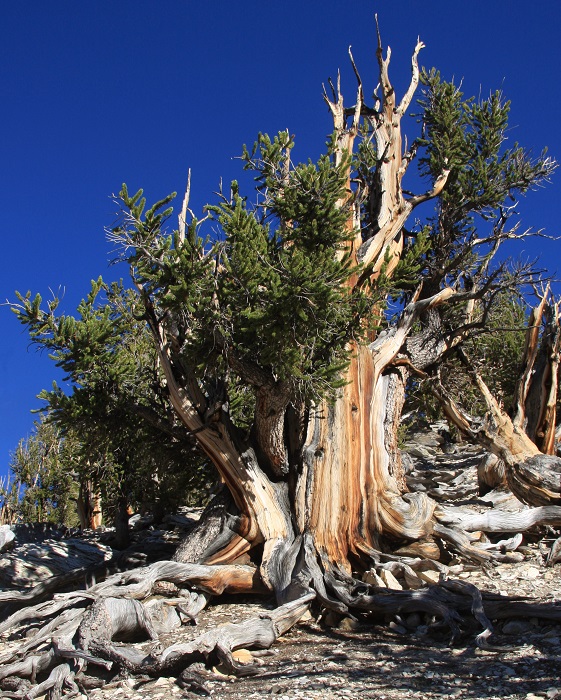 Named the world's oldest tree in 2012, the Great Basin Bristlecone Pine is said to be over 5,000 years old! The tree was cored by Edmund Schulman in the late 1950s, but he did not have a chance to date his sample before he passed away in 1958.
The tree's age was later determined by Tom Harlan in 2010, who was working on the samples Schulman collected before he also died. Before his death, Harlan reported that the tree was still alive and that it was 5,062 years old.
Sarv-e Abarkuh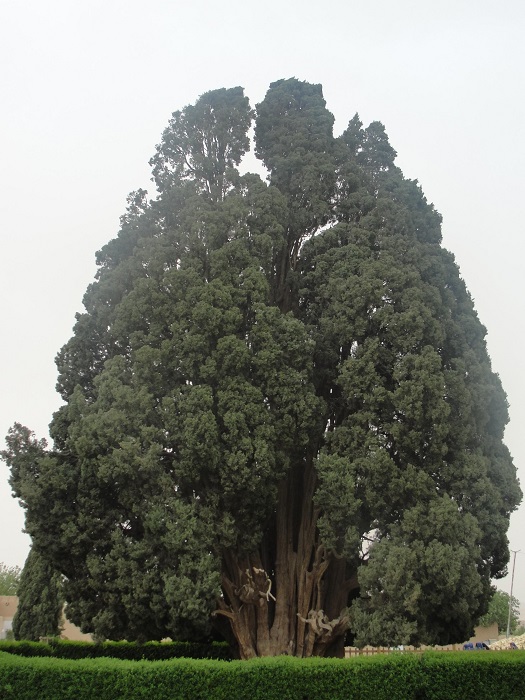 Also referred to as the 'Cypress of Abarqu', this tree is located in Iran and at 4,000-4,500 years old, is said to be the oldest living organism in Asia right now. Many legends and myths surround this tree, including the story that the tree was planted by Zoroaster the Iranian prophet that was said to be the third son of Noah from the Bible. 
The tree is seen as a national monument in Iran and is protected by the Cultural Heritage Organization. 
Methuselah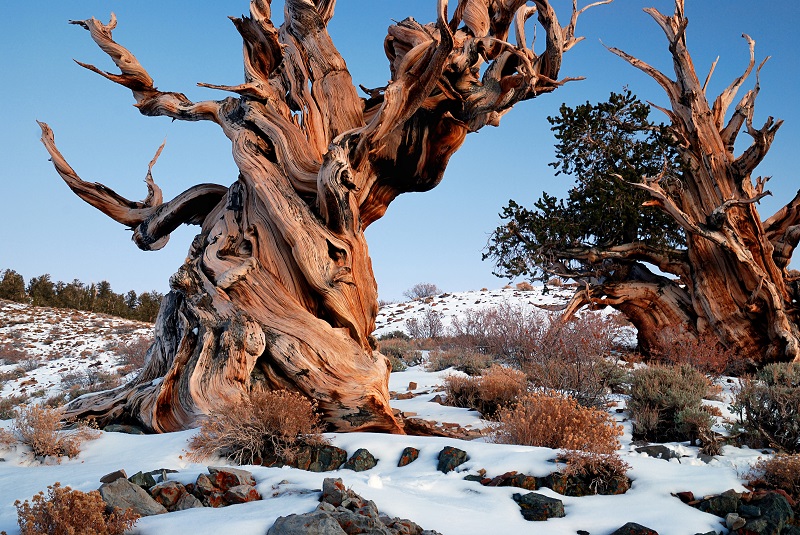 At nearly 5,000 years old, this Great Basin Bristlecone named Methuselah is truly one of the most visually arresting pieces of nature that you will ever see. It is said to be the oldest individual plant in the world, and has seen the Bronze Age, the coming and going of Jesus, World Wars, Vikings, and revolutions pass it by whilst staying upright. 
Located in California, The tree is named for the oldest Biblical figure, Methuselah, who lived to be 969 years old, and based on the age of the tree, experts estimate that Methuselah began to germinate around 2832BCE, so it is not only staggeringly beautiful but also staggeringly old!
General Sherman 
One word… Wow. Just look at the size of that trunk! The world's largest tree by sheer volume alone, this giant stands at around 275 feet tall, and is over 30 feet wide! Known as a 'Giant Sequoia', the tree is located in California's 'Giant Forest' and while there is a fence surrounding it, you sure as hell don't need to get close to it to appreciate its beauty. A masterpiece of nature that is thought to be around 2,500 years old. 
The Senator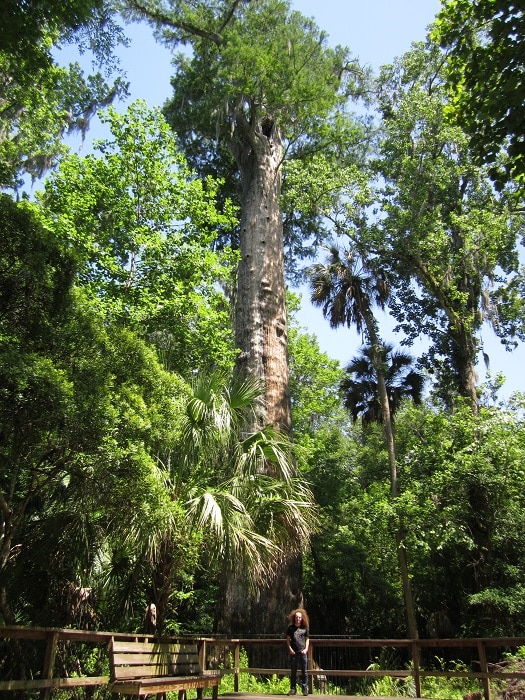 Located in the aptly named 'Big Tree Park' in Florida, the Senator is another tree that is said to be over 3,000 years old, and it was once used as a landmark by Seminole Indians and other tribes too! So it is not only a stunning part of nature, but a part of history too. 
The sad news is, that the tree is no more, but in 2013, as a means to pay respect to the tree, artists were given permission to make pieces of art like vases and sculptures from the remains of its wood. So while it may no longer be with us, at least in some respect, its legacy lives on. 
Jurupa Oak 
Last but by no means least on the list is the Jurupa Oak located in the Jurupa Mountains in California. It resembles a collection of bushes and is estimated to be 13,000 years old! The tree is only a few feet tall but over 70 feet wide. There are efforts to conserve this Palmer's oak, as it has survived numerous climate disturbances and is one of the oldest trees in the world.
The crazy thing is, because the tree is so unassuming, you might walk right past it and think nothing of it, but it is a part of world history. With suburban California ever-expanding however, one would have to wonder how much longer this incredible tree has left.